Dear friends of the Aegina trails – Happy New Year!
First of all, we would like to thank all those who participated by walking, cleaning and generally helping to maintain, extend and promote the Paths of Culture in Aegina.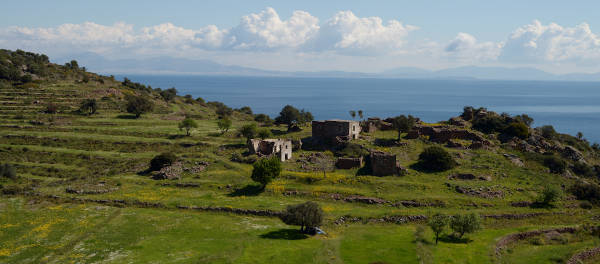 Despite the turmoil and unpredictability brought to our lives by the coronavirus, the number of hikers and volunteers is growing and work on the trail system is continuing. During the summer and fall, as conditions and restrictions allowed, and on into the new year, we made plans and accomplished quite a bit.
A working group was formed in early summer to prepare a week of activities around the maintenance and promotion of our trails.
We worked together with the local authorities (Municipality of Aegina, Public Benefit Company of Aegina-KEDA, Business Association, Community of Perdika) to organise a visit by the Trace Your Eco team in October 2020 with the aim of clearing and maintaining trails, holding presentations and discussions on Walking Tourism and introducing the team to the island. Alongside this event, we worked with the Slow Food Aegina group to prepare a weekend celebration on the mountain with hikes and a sampling of local food products. These activities had to be postponed for the time being, but the working group remains intact and continues to brainstorm ideas.
For easier access to the Paths of Culture in Aegina website, we obtained our own domain name: aegina-hiking.com. We invite you to visit the site and share it with your contacts to help us increase the number of visitors.
The texts on the website have been translated into Romanian, Italian, Spanish and German.
We regularly improve and update the website content with new information and photos.
The Panhellenic Trails Meeting in Xanthi and the inauguration of the Paths of Culture in Salamina, which we had planned to attend, were postponed.
As part of our collaboration with the Hellenic Society for the Environment and Cultural Heritage (ELLET), we are working to expand the Aegina trail network with 3 more routes and to establish connections between existing trails.
In cooperation with pottery workshops on the island, we are planning to create ceramic plaques to mark new routes and replace the old metal signs on all existing routes on the island.
We are continuing to work with a class of students from the Aegina Vocational Secondary School, as conditions permit.
The 3 new routes we are preparing:
Lazarides-Giannakides-Benakides-Lazarides (No. 10)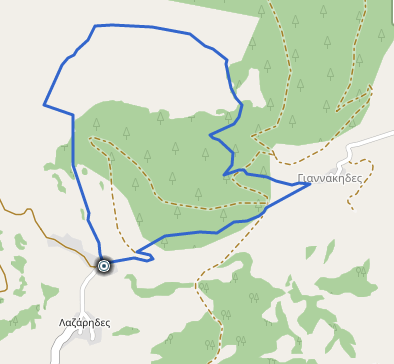 Anitseou-Kanakides-Agios Antonios-Vlachides-Anitseou (No. 11)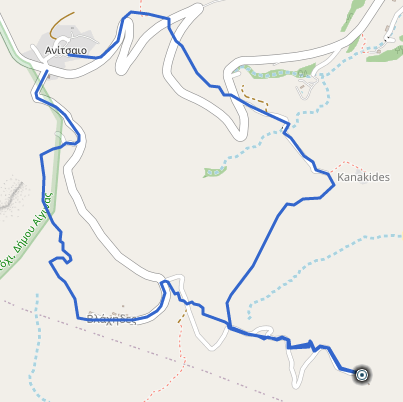 Paliachora-Vathi (Kokkalaki)-Kourenti (No. 12)
Connections between existing routes:
1. Anitseou-Limnes (connects No. 4 to 1 and 5)
Ready. Needs signposting
2. Giannakides-Kylindras (connects No. 5 to 10)
Ready. Needs signposting
3. Bourdechti-Lazarides (connects No. 4 to 10)
Nearly ready. Needs a "clean-up" to finalise and place signposts
4. Limnes-Ellanios
Finished a while ago. Needs new plaques (ceramic) and to be added to the map
5. Drakospita-Oros
(alternative/additional-cyclical route)
Needs a "clean-up" to finalise and place signposts
6. Psachni-Benakides
Completely overgrown. Idea for the future to use it to link No. 6 to 10
Access from sea ports
1. Aegina
Profitis Ilias-Marinis-Dentro-Freatsi-Route 6
In the exploration/identification phase
2. Perdika
Perdika-Route 2 (towards Eleonas)
Identification and cleaning from Perdika Cemetery to Stavros through Milos
3. Souvala
In the identification phase
From Souvala-Agios Panteleimonas-Route 12 and 7
4. Agia Marina
Agia Marina-Agios Ioannis-Agios Minas-Aphaia
Finalising and signposting
The foundation for the trail network of Aegina has been laid for some time, thanks to the volunteer efforts of many island residents and our cooperation with the Hellenic Society for the Environment and Cultural Heritage (ELLET).

As the network expands and visitor traffic increases, the obligation to care for the paths and promote the network also grows. If we want to make the most of this endeavour in a meaningful way and continue to do so over the long term, we need your help!
We are very grateful to Ilias Bovalis for his generous financial support of our activities.

We also thank all of the volunteers who worked in various ways in the past year to clear, maintain and promote the Paths of Culture in Aegina:
Aaron, Alekos, Alexandros K., Alexandros S., Annerieke, Antonia, Aris, Artemis, Ayla, Christos, Christina, Danae (little one), Danae S., Danae, Dimitra, Dimitris, Eirini, Eleftheria, Eleni, Elika, Elina, Elisabeth, Elisavet, Eri, Eva, Evangelia, Fabrice, Georgianna, Gerasimos, Giannis, Giorgos Ts., Giorgos, H.P., Ira, Iro, Jacques, James, Jeff, Kostas, Layia, Lefteris, Makis, Maria G., Maria Kot., Maria K., Marina, Melios, Mira, Navine, Nefeli, Nikos, Olivia, Pascaline, Paul, Philippe, Sofia, Stefanos, Stephan, Theodora, Vana, Vasilis, Vaso, Vera, Wayne, Zefyros (baby) and Zoe.