On Sundays, we meet to maintain the stunning old paths of the island.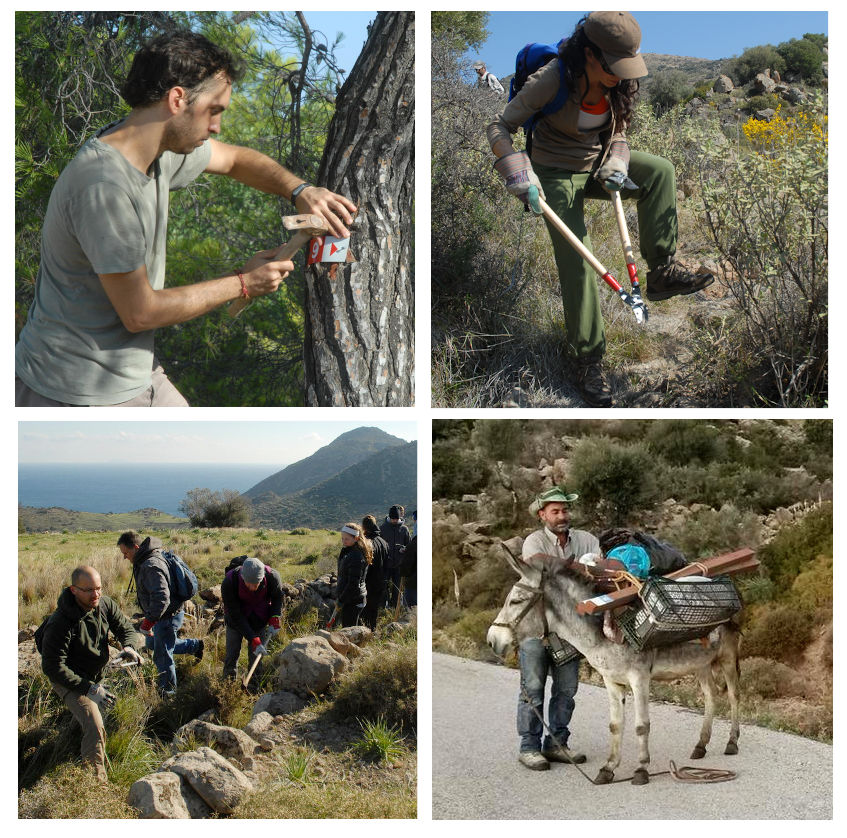 If you wish to lend us a hand clearing the paths, fill in your name and email so we can keep you updated on our excursions.
Bring your tools (large or small pruning shears, a saw, or mattock), wear gloves, a hat and good shoes, and come & meet up with us!